Packaging Incapto Coffee
Packaging design for Incapto Coffee. Barcelona.
Four collectible packs that together make up a single illustration.
This special blend has been achieved by combining four exotic specialty coffees: Ethiopia, Rwanda, Burundi and Kenya. An explosion of flowers and fruits that will revolutionize your senses in every sip, specially designed to celebrate spring.
incapto.com/cafe-blend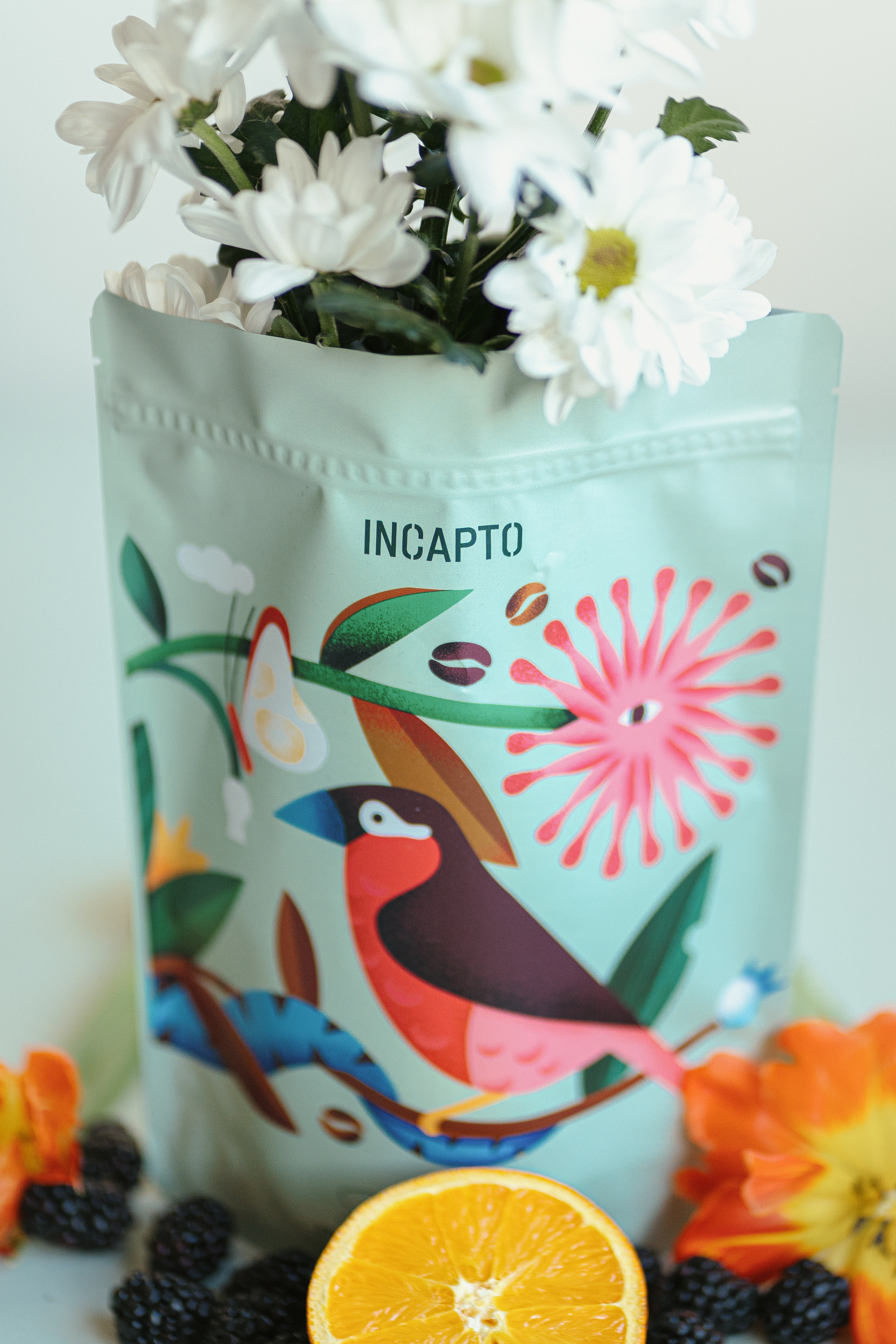 A Children's Literary Treasury
Cover design and interior illustrations for the second compilation of children's magical stories.
It will be published soon.
Publisher: British Library
Art director: Georgie Hewitt
Author: Anna James

Collection of Gin labels
Collection of labels for three award winning gins.
Boatrocker Brewers & Distillers. Australia.
Original Gin
A traditional style gin with superb juniper character and subtle flavours from botanicals including orange and lemon peel, coriander and cubeb pepper.
Raspberry Gin
The spirit for this gin was distilled with botanicals selected especially to work with Raspberries. The gin was then macerated on a charge of raspberries giving the spirit its distinctive colour, aroma and flavour.
Jungle Gin
Inspired by the flavours of South East Asia we distill fresh makrut (kaffir) lime leaves, ginger, lemongrass and kumquats alongside more traditional ingredients such as juniper, coriander, angelica and orris.