Collection of Gin labels
Collection of labels for three award winning gins.
Boatrocker Brewers & Distillers. Australia.
Original Gin
A traditional style gin with superb juniper character and subtle flavours from botanicals including orange and lemon peel, coriander and cubeb pepper.
Raspberry Gin
The spirit for this gin was distilled with botanicals selected especially to work with Raspberries. The gin was then macerated on a charge of raspberries giving the spirit its distinctive colour, aroma and flavour.
Jungle Gin
Inspired by the flavours of South East Asia we distill fresh makrut (kaffir) lime leaves, ginger, lemongrass and kumquats alongside more traditional ingredients such as juniper, coriander, angelica and orris.
Greetings from Parcs Naturals
Eight illustrations to visit the best natural parks of the province of Valencia.
In my case I illustrated L'Albufera Natural Park.
You can personalize and send the postcards online here:
greetingsfromvalencia.com/parquesnaturales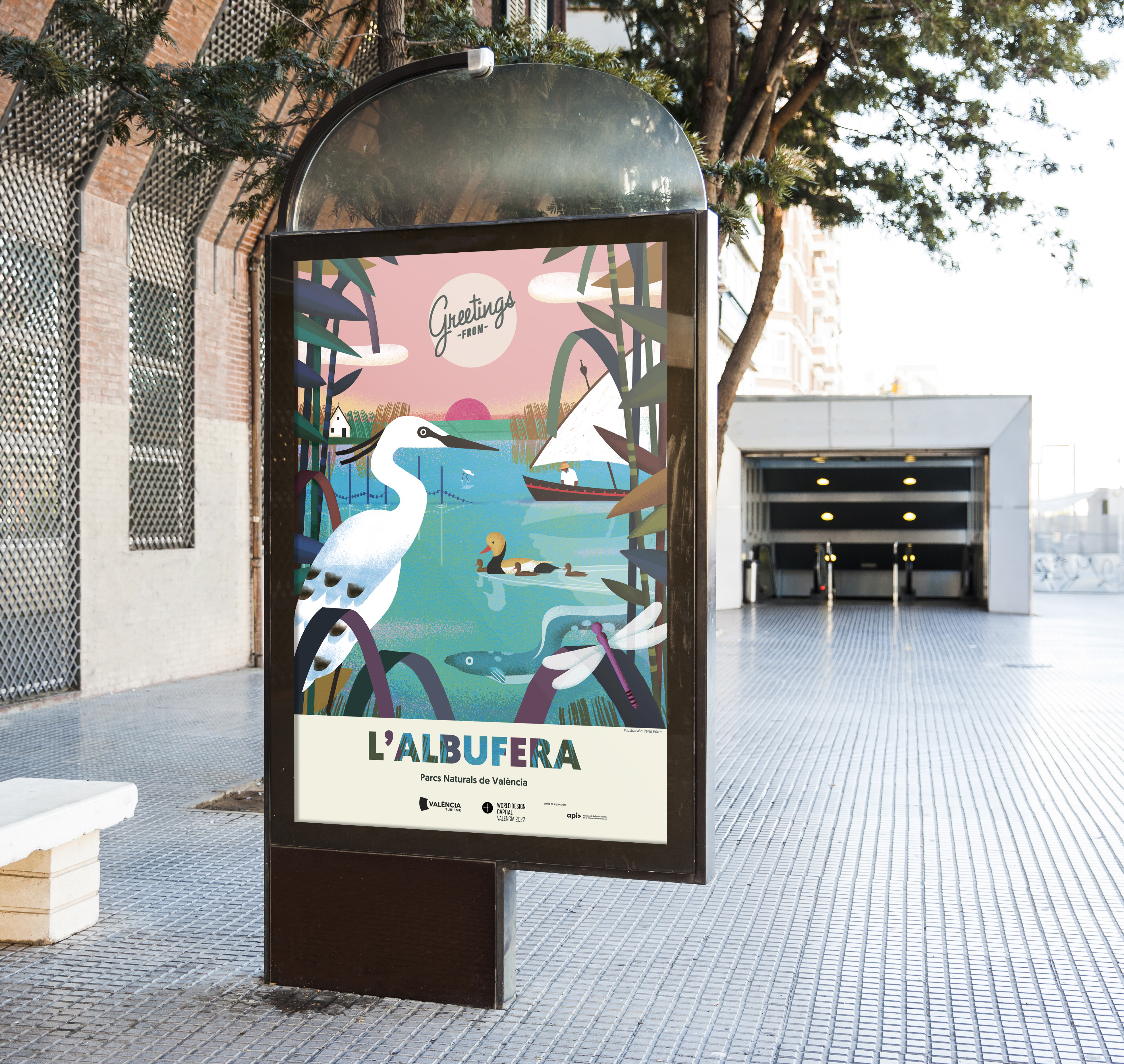 Spring
Not published cover proposal for a Anorak magazine.
The theme was Spring Time.